How to get your kids to help clean.


How to get your kids to help clean.
Getting your kids to help clean is a chore in itself. If your kids are like mine, they enjoy playing and having fun. However, when it's time to clean they want nothing to do with it. Sometimes it gets frustrating back hang in there, we have some tips. The good thing is, if we work it just right everyone gets what they want. (Fun and a clean house).Below we'll discuss a few things to get your kids to help clean up after a long day of play. Ok lets get started.
Organization
The first thing we need to start with is organization. This is accomplished first by us the parents. Get some bins, three drawer plastic shelves, or something like that and label what goes in each thing. You can pick these up at your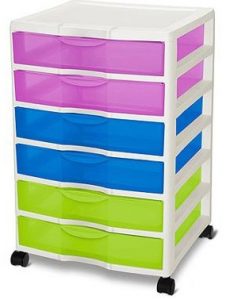 local Target, Walmart, or you can shop on Amazon. This way everyone knows where each item is supposed to go. If the child doesn't know where to put something and you do the child can get very frustrated very fast. Put pictures on the drawer to help with the littler ones. Or, you can get different colored drawers and organize it that way. Now we're well on our way to having our helpers get started.
Set a timer and Count Down
A lot of the time we tell our children to that play time is over and it's time to clean up with out giving them a warning. In the kids mind they feel like they got the rug pulled out from underneath them. We've found that if you set a timer an count down to when it's time to clean up they are more prepared to do so. When the timer goes off we have to be ready also. If we're not ready, the timer doesn't hold that much value.
Create a game to get kids to help clean
Kids love having fun and playing games. If we create a game or a song to have kids help clean up after them selves it becomes fun for them. Once we get them in the habit of the clean up game after play time the clean up becomes part of the play time.
In conclusion getting kids to help clean is not easy.
Obviously there is no 100% sure fire way to get kids to help clean. But, these tips have helped us in the past. We hope you try them out. Let us know some success stories. We would also like to here some of the things you do to get your kids to help clean.